Litter Q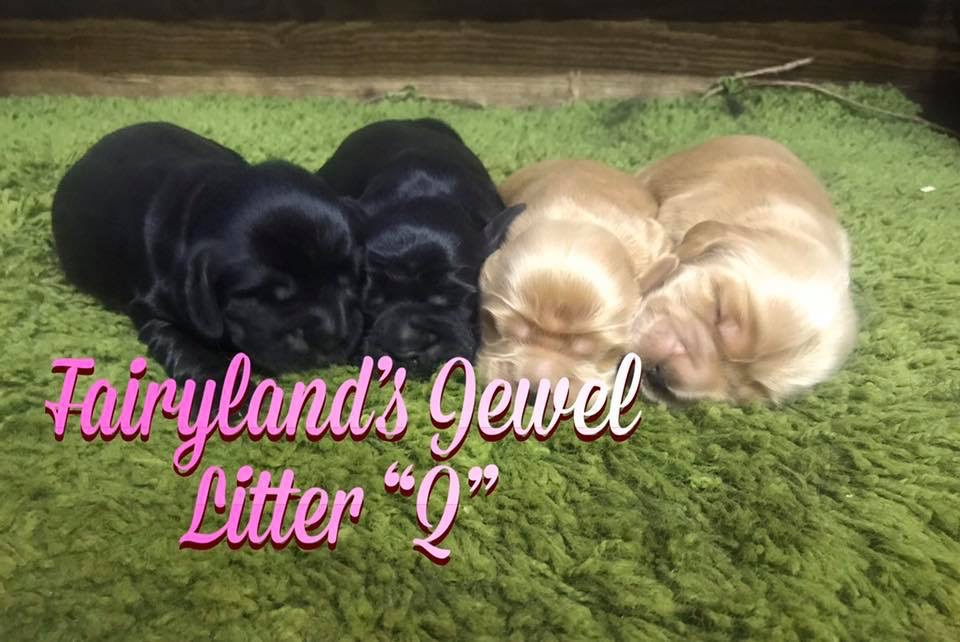 D.O.B.
08.10.2019
(2 golden males - 2 black females)
(2 maschi fulv1 - 2 femmine nere)
All puppies are in their new families!!
Tutti i cuccioli sono nelle nuove famiglie!!   
 La Scale My One And Only
(prcd-PRA:A - NF:A - HD:B)
X

INT CH, SLO CH, IT JCh Favola
Italian Junior Champion 2016
International Beauty Champion 2017
Qualified For Crufts 2017
(prcd-PRA:A - NF:A - HD:A/B)
I cuccioli sono esenti da NF e da prcd-PRA. 
Venite a visitarmi!!
 They are free from NF and prcd-PRA. 
Come visit me!!